There are a few things you need to understand about how this restricted movement order affects our children and their learning experience.
First of all, we must acknowledge the fact that children and young adults have a lot of energy. Generally, this energy is spent on physical activities such as swimming, football and goofing around with friends. With the restriction order, all this energy is pent up and doesn't have a proper outlet.
Worst still, the brain which is the core of all our intellectual activity performs the best when there are lots of physical activity. This is the exact reason why countries like South Korea and Japan have 4 or more PE sessions as part of their schooling activity. Of course, this is not a major surprise. Our ancestors didn't sit in front of the pc for hours on end each day. We originally spent most of our time hunting, farming which involves a lot of energy expenditure and corresponding brain activity.
Now, that brings us to the burning question in every parent's head right now, "What do I do to ensure my children don't eat up my head while I have to work from home?"
I heard you loud and clear.
So here are a few suggestions.
1. Create a family/group squat challenge. 
Here is how you do it. You round up everyone in the house in the morning. No excuse for children (or you) to sleep in just because school is closed. Do a 100 squats challenge. The one who couldn't complete it does the dishes for the day! You could also create a variety of this challenge. The one who wins gets extra video game time. Be creative. The important thing is for you to enjoy family time and sweat it out together.
2. Deep cleanse Marie Kondo style.
Make your children look deep into their soul…I mean wardrobe. Do they still need that sweater from the Euro trip 5 years ago? Yeah. Take this golden time to rid your home of unnecessary things that are clogging up space. This might include your own wardrobe and kitchen, perhaps? Ok, fine. I am not going to make such scandalous suggestions. 
3. Learn a new skill. 
I am big on this. Most of us should be saving at least 2 hours of travel time now. Imagine, 2 hours a day for 2 weeks. That is a mind-boggling 28 hours extra for you to invest in learning something new. The good news is you now can learn it together with your children. Always wanted to cook Mexican food? Why don't you ask Aidan to finalize the menu for lunch? And perhaps ask, Amy to help you buy the groceries online for delivery? Children will learn to shoulder responsibilities and everyone will end up with a new skill and/or a taste of exotic cuisine.
4. Organize a book club online. 
You definitely know other parents who are in the same boat as you. Why don't you start a discussion with all your friends' children about your favorite book? You get to share your favorite bits. The children get to see different worlds and perspectives. 
Pasxcel's Book Club which we organize weekly for students of the IGCSE Ascension program has enabled us to endear contemporary classics to teenagers. Not only that, with time, we also notice that they've developed quite a knack for forming opinion and comments on works of literature. 
5. Practice hope & positivity. 
I know these are troubling and challenging times but don't we want to be role models to our children? Show them how we were resilient in the face of adversity? Don't we want to gift them the gift of hope? There are many things we can do to ensure this happens. 
At Pasxcel, I do a simple exercise that you might find useful too. I always ask the students to dream of a future they would like to be in. After asking a few guiding questions, I work with them on how they can achieve whatever their goal is. This creates a road map with a clear goal for the children. It also helps them stay committed when the topics get hard. You can do the same thing! COVID 19 is going to pass but your children's future is not. Sit down and discuss the future with them.
6. Cultivate curiosity with tech.
Why did Corona happen? How did it spread? Why the government has imposed the Restriction order? Ask questions that will spark curiosity in your children's mind. Coax them to participate and show off their intelligence. Challenge them to research and teach you. You get to learn. You get to help them form a clear thought process. You also get to develop their speaking and presentation skills. 
If this feels like too much work then send them over to our forums which we do twice a week at Pasxcel. Since we are an online home school, we do a lot of presentation and tech-based projects to compliment the children's IGCSE syllabus. During the restriction order, we are opening this forum up to any parent who has children doing IGCSE for free. As a parent myself, I know the trouble everyone is facing in keeping their children engaged. 
There are tons of other things you can do to help your children unleash their full potential, develop an amazing mindset and become an independent learner.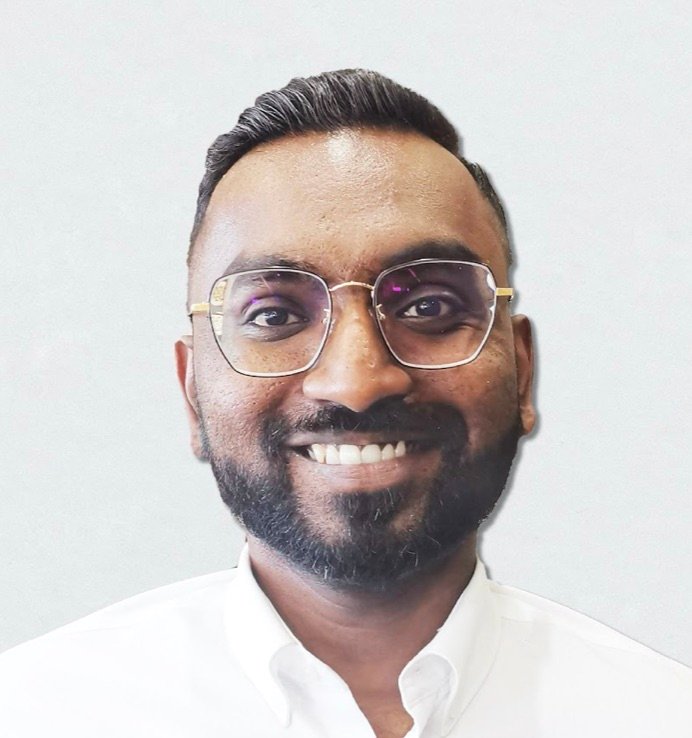 Accounting, Business Studies, Economics & Financial Literacy
BA(Hons) Finance, Accounting & Management, Sunway University
Chartered Accountant, ACCA.
Yuventhiran Nadarajan is a father, husband, speaker and entrepreneur. But he is best known among students and parents alike as an educator. Teacher Yuven believes that the current schooling system is outdated beyond measure and is the last piece of surviving antiquity in our fast-paced ever-changing world.