Teaching is a rewarding profession, but the rewards can come from surprising places. And often, these places are the quiet but meaningful interactions between the teacher and the student. They all have their little quirks, their personalities, their own view of the world. In our quest to educate, we sometimes lose sight of the fact that beyond just being "students" they are also humans. Humans with varied colors and vivid expressions. Each one carrying a set of beliefs, wildly interesting sense of humors, and a capacity to transform the mundane into the wondrous.
One such student would never fail to draw a dinosaur at the start of each class or showcase their butterfly collection. Another particularly curious student relentlessly asks questions about aliens at every opportunity (I have yet to provide a satisfactory answer). One would relate every assignment to basketball or to sign in their virtual classroom with humorous names (Hugh Jass, to give a suitably non-controversial example), or simply get flustered at every difficult problem only to solve it in the end. One would print the complete lyrics of Backstreet Boys in the chat box.  
They are the reason I am an educator. For in their world, I can see the world in a different light again. In hoping to make them curious, I am in turn, made more curious. Introduce to them a concept completely new to them, and they ask you a question that opens up a whole new path you have not explored before. It is in this dialog between them that my life is enriched. The rewards of a teacher go well beyond the grades they get, and I would like to think that similarly for them, the rewards are far greater still.
It is in this mutual respect of each other's contribution and point of view, that an educator can truly be said to be educating. Our purpose goes beyond just Physics, Mathematics, Chemistry or English. The subjects themselves are relatively easy to pick up on one's own. The interactions, however, are priceless and can only be bought with patience and an open mind. I know it is a privilege, perhaps an underserved one, to gain so much by teaching so little.
Written by : Pasxcel's Physics & Maths Master Teacher, Mr Rasyad Emir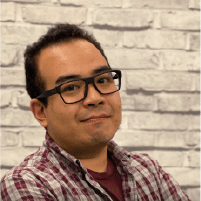 Maths, Add. Maths, Physics, Python Coding & World History
Masters in Theoretical Physics
Teacher Rasyad studied Theoretical Physics and for a while he was working as a theoretical physicist. His area of research was Theoretical Nuclear Astrophysics and Particle Physics. His passion for teaching Mathematics and Physics led him to become a teacher with Pasxcel where he aims to instil in his students the joy of finding things out. His classes are usually very broad ranging and engaging. And rather than just explaining the concepts, he ties it in with the students' experiences, the mundane then becomes the beautiful. His classes tend to have a habit of going into far off regions where he takes his students on a tour of the universe, from the very big to the very small, stretching the limits of their imaginations.