It's that time of the year again! Exams around the corner? Still uncertain with the do's and don'ts? Fret not! Take a deep breath and dive straight into this crash course designed especially for you students to recollect and gain confidence in acing the English as a Second Language Paper.

Style of Your Writing
Ensure you compose in the style that the question requires you to. This is particularly essential to obtaining high language marks.
Summary writing
Informal letter
Discursive writing

1. Summary writing
Transcribe this in a summary presentation; this means no introduction or conclusion. Get to the point! Convey the points utilizing linking words and rearticulate the issues from the article into your individual comments if you are able to!
2. Informal letter
Pen this in a friendly conversational letter style, do not write this as if you were texting your friends on Facebook.
3. Discursive writing
This is generally an article for your college/school magazine or newspaper. Script this as if you were writing an actual item for your school; think about the language you would use. Feel about how newspapers are scripted.
Linking Words
Linking words is especially important in your writing, specifically in your summary and discursive essays. Do make a list and confirm you have an assortment of them memorized for your usage. For examples and further explanations on linking words, click here. 
Vocabulary
Constantly use a wide array of vocabulary but do not try to impose any problematic words that you are hesitant of into your ESL writings; not only would it not fit in any of the questions, but chances are you are also going to make blunders that may affect the examiner's interpretation of your writing.
Usage of Language
To attain excellent grades for your language style, you should contemplate using idioms in your text. Although expressions are complex for several students who are not native English speakers, there are a few and far between which are really straightforward to use, such as :
"Actions speak louder than words." or "Can't judge a book by its cover."
Just keep in mind you only need one or two usual ones for the exam but make sure you use it correctly; otherwise, it can trigger more harm than good!
Idiom Suggests: A method of addressing that is inherent to native speakers of a language.
To find out 50 of the most useful idioms and their meaning, click here.  
Simple Directives
In the exam, exercise 3 of Paper 1 is a reading task, where a short passage is provided, and you are asked to make notes on it under the headings given. This is again, an effortless enough task but you need to be careful to make certain that you are writing the correct points.
Study the headings.
First, interpreting the headings given in the question will be the best way of engagement. It will tell you what evidence you need to find from the passage and copy into your response.
Read the passage.
While interpreting, underline the points that you can jot down beneath each heading.
Answers are bound to be wherever, but usually goes in a consecutive order.
Write down the points under each heading.
You do not have to write in detailed sentences. You can quote the text as it is from the passage. You should only write one point per line given.
Squandering trivial scores on this question can hinder you from achieving the goals of an A*!
Practice Makes Perfect
It might be better if you accomplished by doing A LOT of past paper questions. I recommend you do at the slightest one paper a week so you can get used to the exam format, as this can make you feel less anxious when you take the actual exam!

The more past exam papers you do, the more accustomed you are going to get with the real exam. Hence, I recommend you do at least 10-15 exam papers before your test.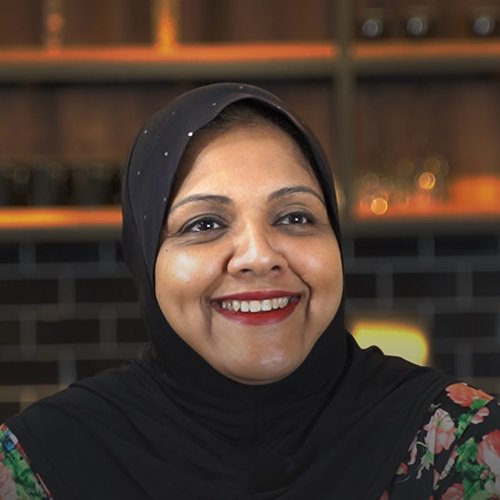 English, Malay Language & Well-being Class
Masters in Education
I am a passionate person driven towards education, a mother of three teenagers, and believe in creating a work-life balance in life. I believe knowledge is a constantly evolving process and there is no limit to continue obtaining it. I always look forward to fun adventures in life and very opinionated with reaching towards my dreams and achieving target goals in life.