There seems to be a bit of unrest among parents and students alike about the IGCSE exams being cancelled in tandem with the Emergency and MCO 2.0. In this article, I will be sharing 4 SUPER SIMPLE STEPS HOW EVERY PARENT CAN HANDLE IGCSE EXAM CANCELLATION.
Step 1 : Stay calm and collected. 
I preach the gospel of "keep calm and carry on" frequently. Did you know that this catchphrase was originally coined by the British government in 1939 in preparation for World War II? It was intended to raise the morale of the British public, threatened with widely predicted mass air attacks on major cities.
Though we are safe from foreign invasion, the cancellation of exams might invoke the same response in our children. One of frustration, loss of hope and the sense of being targeted for no fault of their own. Hence it is our duty as parents and teachers to lead the way by demonstrating exemplary behavior.
Step 2 : Practice solution-oriented mindset.
Whether CAIE cancels or continues the exams, life goes on.
Put things in perspective for our young ones. Exams are a small blip in the long journey of life. Share with them there will be many times in life that things will not work out the way they intended. How many of us have been passed on for promotion though we know we are the best ones for the job? How many of us have lost tenders or business despite doing everything within our capacity and some? Share these experiences with them. Help them mature. Help them see how this is no different.
As Archilochos famously said, "We don't rise to the level of our expectation, we fall to the level of our training". Be candid with them that this is a situation that neither of us saw coming or could have trained for. Having accepted this reality, prod your children to consider available solutions.
a) Would they like to wait for the exams to take place? If that is the case, would they like to use the spare time to revise and consolidate their knowledge?
b) Would they like to sharpen some other skill set? Perhaps they want to master time management, goal setting or speed reading?
c) Would they like to gain certification while waiting? There are numerous platforms where students can gain supplementary certification from such as Coursera, Google, Microsoft and Udemy. 
We ensure we do this for our students each term so that they get to explore other branches of knowledge while doing their IGCSE. This also helps them stand out while applying to universities compared to other applicants.
Most importantly, share with your children that there is always a solution no matter how big the problem. Instead of being stuck in a victim mentality (it is very easy for adolescents to succumb to this), help them charter their own solution. Guide them in making their own destiny.
Step 3 : Predicted grades. How to go about it?
There seems to be a general fear that homeschoolers and private candidates will be stranded if CAIE decides to go with predicted grades. I am here to tell you that this is farthest away from the truth.
As an online school, all our candidates take exams as private candidates. When the exams were cancelled in May/June 2020, we transitioned smoothly to predicted grades. To calm your nerves, let me tell you a story of one of our students.
Hanani was registered with Dwi Emas as a private candidate. We recommended Dwi Emas as it was closest to her house and it is a school that we are used to having our students take the exams. At the height of the pandemic when CAIE announced the predicted grades route, Dwi Emas proposed three solutions to her.
a) Take exams online with them and have us provide supporting materials to confirm her aptitude.
b) Have predicted grades issued by us.
c) Defer the exams to Oct/Nov 2020.
We suggested that Hanani go with Option A. We had no idea if Oct/Nov 2020 would be cancelled as well. The other reason was that we knew she was all set to get a string of straight A*s. If we were to provide such impeccable predicted grades, it might look biased. Since she has been learning and taking progress tests online thru out her IGCSE journey, Option A felt extremely normal to her. We provided all her class recordings, assignments, homework that was submitted via our LMS for Dwi Emas to audit and predict her grades. As expected, her results were a string of straight A*s.
The moral of the story is, IGCSE exam cancellation is not the end of the road. There are other methods to obtain the results on time and for your children to proceed on their journey without a hiccup.
Step 4 : What should you do now? 
First and foremost, (whether you are a homeschooler, private candidate or in an international school) ask your school/tutors what is their back up plan? What do they intend to do IF the exams are cancelled? We discovered from various parents group that most schools were not prepared for an exam cancellation the last time around. We were just lucky that we recorded every minute detail because we have been online for a long time. Tech-driven education has been at our core.
Next, find out how the exam centre you are registered with performed during the last exam cancellation. We heard some horror stories of exam centres washing their hands on private candidates and leaving them stranded. Do your research and sign up with one that has a solid back up plan.
Remember, "We don't rise to the level of our expectation, we fall to the level of our training". We shall continue to hope for the best but let's prepare for the worst.
PS: If you are still concerned, here it is, straight from the horse's mouth.
And I quote here, "We are providing flexible options that work for as many schools as possible, to keep people safe and help students progress. If it is safe to run exams in your school and your candidates are able to complete all components, you should run the June 2021 series as normal".
Though I can't speak for everyone, we've had no issues getting our students to take exams as private candidates and obtain stellar results even when the exams were cancelled in May/June 2020 sitting.
I hope this helps worried parents who are homeschooling their children or those enrolled with learning centres.
Written by : Teacher Yuven, Founder & Principal of Pasxcel Academy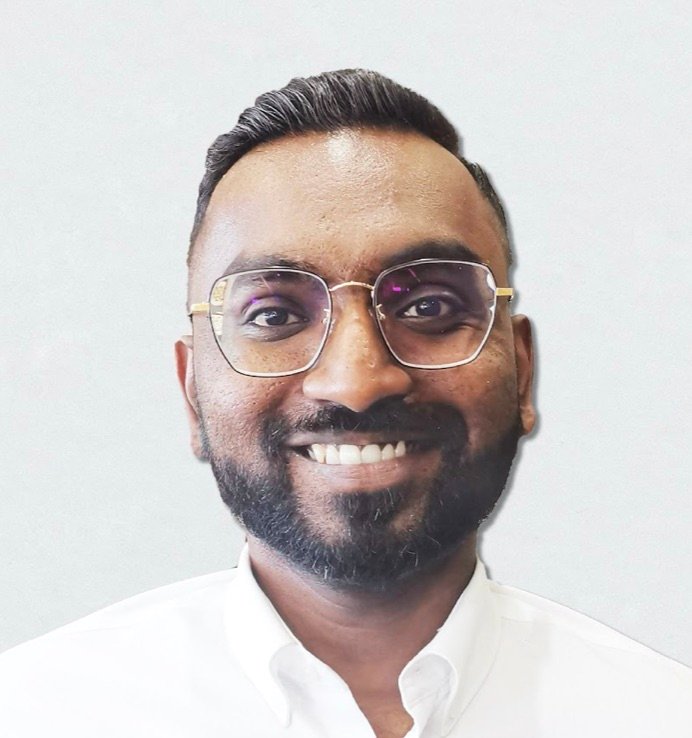 Accounting, Business Studies, Economics & Financial Literacy
BA(Hons) Finance, Accounting & Management, Sunway University
Chartered Accountant, ACCA.
Yuventhiran Nadarajan is a father, husband, speaker and entrepreneur. But he is best known among students and parents alike as an educator. Teacher Yuven believes that the current schooling system is outdated beyond measure and is the last piece of surviving antiquity in our fast-paced ever-changing world.